Tourism St Andrews are proud to announce the Icons of modern Scottish design, The Kelpie Maquettes, are coming to St Andrews this summer, 2017.
From July 24th, The Kelpie Maquettes will be in St Andrews located on the Bruce Embankment, adjacent to British Golf Museum, behind the famous Royal and Ancient Golf Clubhouse and within sight of the stunning West Sands Beach.
The three metre high sculptures were hand crafted by renowned Scottish sculptor Andy Scott, and were used as models to create the world's largest equine sculpture, The Kelpies, situated in Falkirk. The Kelpie Maquettes tour the world helping to promote Scotland and the Falkirk area as visitor destinations.
Tourism St Andrews, the newly formed Local Tourist Authority for St Andrews, is working to ensure St Andrews is recognised as a global destination of choice. By bringing The Kelpie Maquettes to the town, it hopes to give visitors a unique experience as well as offering the local community the opportunity to participate in a programme of events themed around the beautiful sculptures.
Tourism St Andrews is working with partners across St Andrews to deliver a full programme of exciting events, working with MUSA and the British Golf Museum there will be children's activities and workshops over the Summer and the opportunity for secondary school children to sample working in tourism workshops. Which have been funded by the Community Trust.
Their installation will coincide with the Ricoh Women's British Open, the International Photographic Festival, our returning St Andrews University students and their families and the Dunhill Golf, as well as the many cruise passengers and coach parties who arrive on a daily basis to enjoy our fabulous World class destination.
Click the button below to download Tourism St Andrews' Summer Schedule
Debbie MacCallum from Tourism St Andrews
"The Kelpies have become one of Scotland's most well-loved landmarks attracting visitors as well as locals to see the eye-catching statues across the country. Their arrival in St Andrews will hopefully provide an added incentive for visitors to the Kingdom and a welcome boost for local businesses in the town."
Brian Thomson , St Andrews
"I was delighted to support Tourism St Andrews' efforts to host the Kelpie maquettes in St Andrews. It's fantastic the iconic maquettes are coming to St Andrews and, given the impact that they have had elsewhere, I'm sure they will be a very popular attraction for both local residents and visitors to the town. I'd like to thank all who have made this possible, and particularly Falkirk Council for allowing the Kelpie maquettes to be displayed in St Andrews."
Rhonda McCrimmon from BID St Andrews is also delighted to support the initiative "We hope that the Kelpies maquettes will bring additional footfall for the local businesses in the town. There is a list of merchandise for our shops to stock in order to generate additional revenue, and there will be a schedule of activity surrounding their installation which will be publicised through our new consumer channel www.standrewslive.co.uk and its associated social media channels."
More information on the Kelpies
As the world's largest equine sculpture, centrally located between Glasgow and Edinburgh, the Kelpies form a dramatic centrepiece to The Helix, a £43million project that is transforming 350 hectares of land between Falkirk and Grangemouth and has been funded via a partnership between The Big Lottery Fund, Falkirk Council and Scottish Canals.
The Kelpies create a gateway into The Helix and the Forth & Clyde canal and are the result of a unique collaboration between the partners and Glasgow-based artist, Andy Scott. The 30 metre (100ft) high steel structures pay homage to the tradition of the working horses of Scotland which used to pull barges along Scotland's canals and worked in the fields in the area where they now stand.
The Kelpies and Helix Park have now had over 2 million visitors since they opened and the sculptures feature in a specially created timelapse film celebrating Falkirk.
For further information on the Kelpies coming to St Andrews, please contact Debbie MacCallum of Tourism St Andrews debbie.maccallum@gmail.com.
Let's make St Andrews Sparkle this Winter
Can you help make the St Andrews Winter lights the best we've ever seen for 2017?
Click Here to Donate: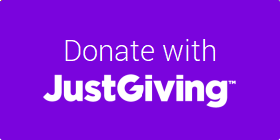 St Andrews Winter Lighting project
BID St Andrews (St Andrews Business Improvement District) are delighted to announce that we will be lighting up St Andrews this Winter with a brand-new lighting scheme. The BID have been working tirelessly to investigate various companies and schemes to choose the best for St Andrews – this new scheme will light more of the town for longer:
Market St
Market St Fountain
Market St beyond Fountain
College St
South St
Bell St
Church Square
Church St
Greyfriars Gardens
The aim being to light up St Andrews from November – March with classic white Winter lighting and a few surprises too!
Working together for St Andrews
BID St Andrews (on behalf of the levy paying business community of St Andrews), Fife Council and The Hamish Foundation have collectively pledged £40,000 of funding to turn St Andrews into the Winter Wonderland it deserves to be. Unfortunately it isn't quite enough to enable us to cover all the areas we wish to, therefore, we are aiming to raise another £15,000. BID are working closely with the Hamish Foundation and Tourism St Andrews to fundraise for this new scheme – we hope you can help too.
With your help:
With our existing funding, we can light many areas of the town including Market Street and South St – with any additional funding ensuring that the scheme benefits as many business, visitors and residents as possible.
Winter lighting with a difference:
We can all agree that St Andrews is a very special place and deserves to be lit up in a spectacular fashion so please give generously by clicking the button below.
Events at The Kelpie Maquettes